Ken Cogliano
Chief Engineer,
Laguna Hills, CA
Founder of Ken Training
Ken Cogliano, Chief Engineer is the host of KenTraining, a popular Do-It-Yourself training video series. His 3rd party evaluations on Dynesic products

PANSEAL

and

PIPESEAL

produced glowing results. Ken is very thorough in his applications and evaluations.
Unafiliated and Undefeated Handy Man Guru Ken Cogliano puts the pressure test to

PIPESEAL.

Can

PIPESEAL

really conquer 1200 PSI pressures?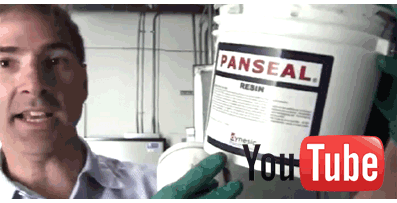 Ken Cogliano does a review/demonstration of

PANSEAL.

This is a thorough application from the expert - packed full of good info.